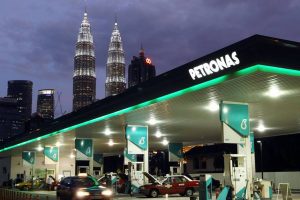 By Asia Pacific Memo on October 5, 2015
Memo #340 By Kai Ostwald – kai.ostwald [at] ubc.ca Liquefied Natural Gas (LNG) production is an important potential source of revenue and new jobs for British Columbia. The consortium tasked with developing the industry is led by Petronas, the Malaysian state-owned national oil firm. Given the size of investments (an initial $12 billion) and the […]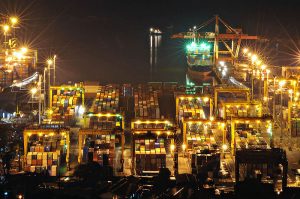 By Asia Pacific Memo on February 6, 2015
Memo #325 By Cesi Cruz – cesi.cruz [at] gmail.com and Benjamin A.T. Graham – benjamin.a.graham [at] usc.edu How can the governments in ASEAN help businesses prepare for the ASEAN Economic Community (AEC) scheduled to start in 2015? Foreign firms operating in the Philippines are preparing for the changes, but what help do they want from […]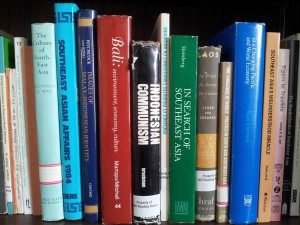 By Asia Pacific Memo on November 12, 2014
Memo #316 Advancing the project of Comparative Area Studies and fruitful Area Studies Comparisons: an Intervention from Europe By Jürgen Rüland – juergen.rueland [at] politik.uni-freiburg.de & Mikko Huotari – mikko.huotari [at] merics.de There is no universal ultimate golden mean between disciplinary research and area studies. Viable intermediate positions are eventually dependent on an individual researcher's […]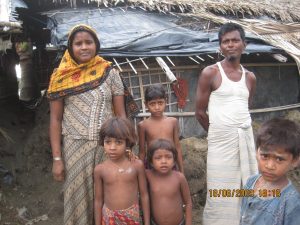 By Asia Pacific Memo on April 11, 2014
Memo #285 By Kazi Fahmida Farzana – fahmida [at] uum.edu.my Will Myanmar's Political Transition be able to Solve the Lingering Nationality Question of its Ethnic Minorities? Myanmar in recent years has been experiencing substantive political changes in its political system with implications for its domestic policies and international relations. Since its November 2010 national elections, […]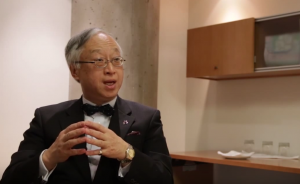 By Asia Pacific Memo on March 21, 2014
Memo #280 Featuring Watanabe Yorizumi Last month the Asia Pacific Memo sat down with Watanabe Yorizumi, since 2005 a member of the Faculty of Policy Management at the Graduate School of Media and Governance, Keio University. Professor Watanabe came to his academic career with a distinguished diplomatic background, having served several appointments in Japan's foreign service, […]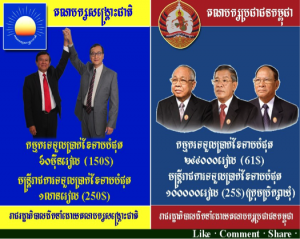 By Asia Pacific Memo on February 11, 2014
Memo #269 By  D. Gordon Longmuir – dglongmuir [at] gmail.com Cambodia has a liberal democratic constitution that provides for modern institutions and freely elected governments.  But to challenge authority has never been a feature of Cambodia's civic culture.  The elections of July 2013 were the fifth since those mounted by the United Nations Transitional Authority […]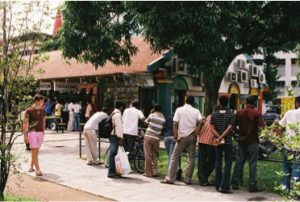 By Asia Pacific Memo on January 10, 2014
Memo #260 By Wajihah Hamid – wajihah.hamid [at] gmail.com Riot, angry mob? Surely unheard of in Singapore? But on Sunday, December 8, 2013, a fatal traffic accident involving a migrant worker in Singapore's Little India sparked an angry reaction from the area's low-waged migrant workers that morphed into a riot. Temporary labour migration is the […]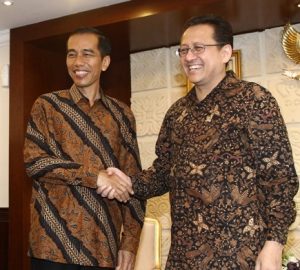 By Asia Pacific Memo on December 10, 2013
Memo #255 By Michelle Ann Miller – arimam [at] nus.edu.sg and Tim Bunnell – geotgb [at] nus.edu.sg The trend toward decentralized governance in twenty-first century urbanizing Asia has ushered in a critical role for local leadership. With around 1.5 billion people currently living in its urban areas, Asia is home to more than half of […]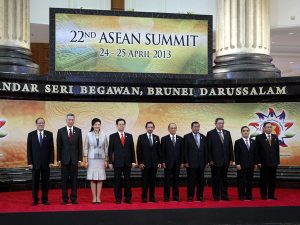 By Asia Pacific Memo on May 9, 2013
National ministers, Association of Southeast Asian Nations (ASEAN) officials, and managers of regional and foreign multinationals as well as representatives of small and medium enterprises in the region marked the entry into force of the ASEAN Comprehensive Investment Agreement (ACIA) with a day-long event in Kuala Lumpur this April.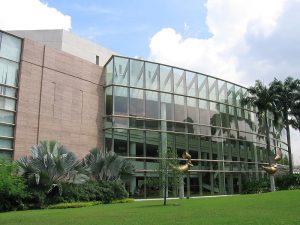 By Asia Pacific Memo on October 4, 2012
Memo #179 – The role of the university in Asia has changed over time. Many Asian universities were colonial institutions, and then incubators for nationalist thought. In contemporary Asia, they have key economic functions, attracting foreign students and research capital, often in state capitalist societies.