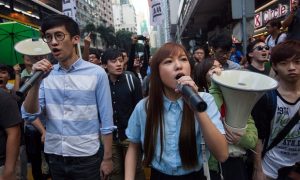 By Asia Pacific Memo on December 14, 2016
Memo #389 By: Justin Kwan – justin.kwan [at] alumni.ubc.ca Escalating tensions raise further concern about Hong Kong's democracy Hong Kong's democratic system has been dealt a severe blow after two democratically elected lawmakers who advocated independence from China, Sixtus "Baggio" Leung and Yau Wai-ching, were expelled from office. Beijing, in its interpretation of Hong Kong's Basic […]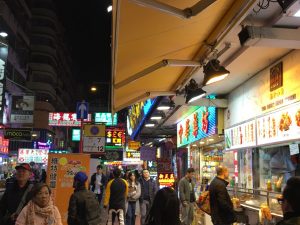 By Asia Pacific Memo on February 16, 2016
Memo #364 By: Justin Kwan  – justin.kwan [at] alumni.ubc.ca The "Fishball Revolution," triggered when police cracked down on unlicensed street hawkers in Mong Kok during the Lunar Year, attracted international media attention to Hong Kong. The demonstrations were the largest since the 2014 Umbrella Movement, but more importantly, reflected potentially significant shifts in Hong Kong protest […]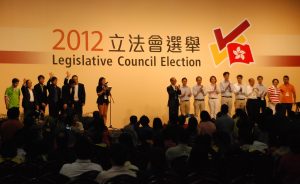 By Asia Pacific Memo on April 22, 2014
Memo #288 With a raft of elections in the offing, Beijing must soon decide if it will give Hong Kong its promised democracy. By Jonathan Manthorpe – jonathan.manthorpe [at] gmail.com This June 4 will mark the 25th anniversary of the Chinese government's crackdown on the pro-reform demonstrators in Beijing's Tiananmen Square. Nowhere will that memory […]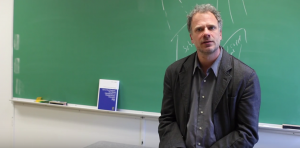 By Asia Pacific Memo on February 18, 2014
Memo #271 Featuring Julian Dierkes Recently, Ee-Seul Yoon of the Faculty of Education at UBC in coordination with the Asia Pacific Memo sat down with Dr. Julian Dierkes, Associate Professor and Keidanren Chair in Japanese Research at UBC's Institute for Asian Research, to pose a few questions about Professor Dierkes' recently co-edited volume, Out of the Shadows: The Global […]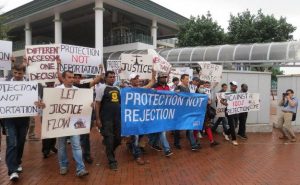 By Asia Pacific Memo on June 18, 2013
Recent demonstrations protesting Hong Kong's zero-recognition refugee policy in April 2013 brought renewed attention to a crisis situation regarding asylum seekers in the territory. Since 2004, 12,300 asylum seekers have filed claims with Hong Kong's Immigration Department asking to be allowed to remain on the grounds that they face torture if returned to their countries, but only one has ever been granted refugee status. Hong Kong's refugee recognition rates are well below the international average of 13.8% reported by the United Nations, and the 20% to 38% recognition rate in liberal democracies.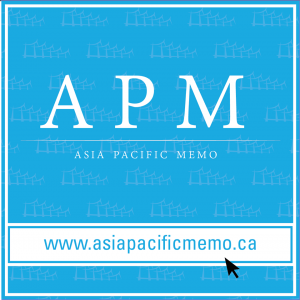 By Asia Pacific Memo on June 28, 2012
Memo #167 – One of the most famous modern Chinese writers, Pai Hsien-yung [Bai Xianyong白先勇], has just brought out a photo-biography of his father, Pai Chung-hsi [Bai Chongxi 白崇禧]. The book, Father and the Republic, was published in spring, 2012 simultaneously in Taiwan, Hong Kong, and China—a breakthrough, a transcendence of political barriers.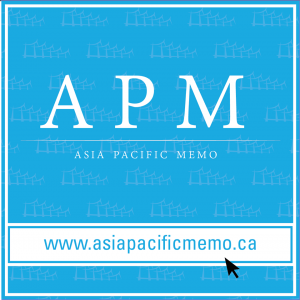 By Asia Pacific Memo on May 3, 2012
Memo #153 – Hong Kong was returned to the People's Republic of China (PRC) on July 1, 1997. The island maintained rule of law and civil liberties. Socially, economically, and politically, there has been some degree of convergence under the "one country, two systems" system. Hong Kong has become more open to mainland tourists and students, and in the process taught them the importance of liberal values, such as freedom of speech, protest, and assembly. On the other hand, mainland China has converged with Hong Kong as its economy and society have become far more open than ever before.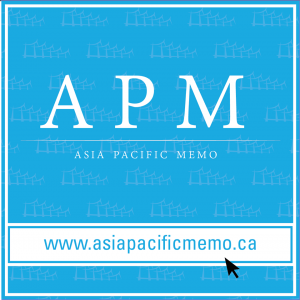 By Asia Pacific Memo on February 16, 2012
Memo #132 – Finnish education has become the global symbol of educational excellence since its success in the Organization for Economic Development and Cooperation's (OECD) Programme for International Student Assessment (PISA) implemented triennially since 2000. Every year, a few thousand international visitors, including many from East Asian nations, flock to the small Nordic nation to discover "how Finland gets it right."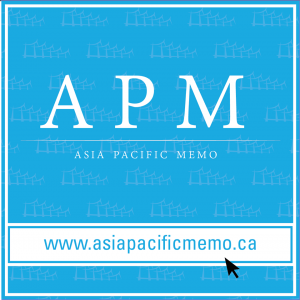 By Asia Pacific Memo on February 16, 2012
Memo #132 – 2000年以来、3年毎に実施されているOECDの国際的な学習到達度調査(以下PISA)において好成績を収めたフィンランドは、優れた教育改革のモデルとして世界中の教育関係者の注目を集めている。毎年数千人もの海外教育関係者がこの北欧の小国を訪れており、東アジアからも多くの人々がそのPISA成功の「秘訣」を探りに、「フィンランド詣で」を敢行している。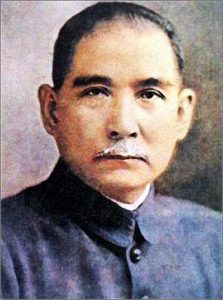 By Asia Pacific Memo on September 20, 2011
Memo #102 – The goal of the Xinhai Revolution, for its leaders, was to establish a democratic republic in China. Working out how to celebrate the centenary of the revolution on October 10, 2011 has not been easy. The republican ideal has been achieved, but in most of the Chinese world, democracy has not. Only the Republic of China (ROC, or Taiwan) and Singapore have full democracy. Hong Kong has a free press, rule of law, and limited elections. The Peoples' Republic of China (PRC) has virtually no democracy, despite the many rights and freedoms listed in the constitution.