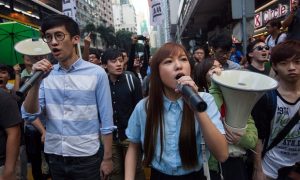 By Asia Pacific Memo on December 14, 2016
Memo #389 By: Justin Kwan – justin.kwan [at] alumni.ubc.ca Escalating tensions raise further concern about Hong Kong's democracy Hong Kong's democratic system has been dealt a severe blow after two democratically elected lawmakers who advocated independence from China, Sixtus "Baggio" Leung and Yau Wai-ching, were expelled from office. Beijing, in its interpretation of Hong Kong's Basic […]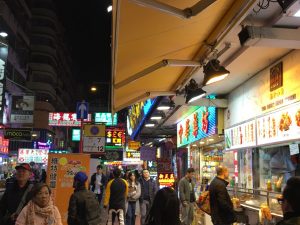 By Asia Pacific Memo on February 16, 2016
Memo #364 By: Justin Kwan  – justin.kwan [at] alumni.ubc.ca The "Fishball Revolution," triggered when police cracked down on unlicensed street hawkers in Mong Kok during the Lunar Year, attracted international media attention to Hong Kong. The demonstrations were the largest since the 2014 Umbrella Movement, but more importantly, reflected potentially significant shifts in Hong Kong protest […]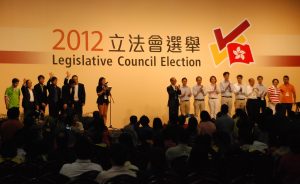 By Asia Pacific Memo on April 22, 2014
Memo #288 With a raft of elections in the offing, Beijing must soon decide if it will give Hong Kong its promised democracy. By Jonathan Manthorpe – jonathan.manthorpe [at] gmail.com This June 4 will mark the 25th anniversary of the Chinese government's crackdown on the pro-reform demonstrators in Beijing's Tiananmen Square. Nowhere will that memory […]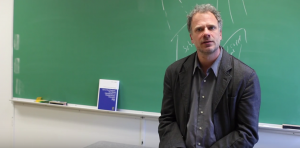 By Asia Pacific Memo on February 18, 2014
Memo #271 Featuring Julian Dierkes Recently, Ee-Seul Yoon of the Faculty of Education at UBC in coordination with the Asia Pacific Memo sat down with Dr. Julian Dierkes, Associate Professor and Keidanren Chair in Japanese Research at UBC's Institute for Asian Research, to pose a few questions about Professor Dierkes' recently co-edited volume, Out of the Shadows: The Global […]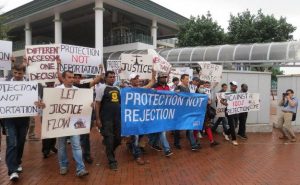 By Asia Pacific Memo on June 18, 2013
Recent demonstrations protesting Hong Kong's zero-recognition refugee policy in April 2013 brought renewed attention to a crisis situation regarding asylum seekers in the territory. Since 2004, 12,300 asylum seekers have filed claims with Hong Kong's Immigration Department asking to be allowed to remain on the grounds that they face torture if returned to their countries, but only one has ever been granted refugee status. Hong Kong's refugee recognition rates are well below the international average of 13.8% reported by the United Nations, and the 20% to 38% recognition rate in liberal democracies.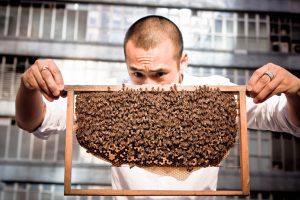 By Asia Pacific Memo on May 14, 2013
We need bees, but bees are dying. This is a global problem, but some Asian cities are finding novel solutions in urban beekeeping.
The humble Apis Mellifera punches well above its tenth of a gram weight. Through transferring pollen, bees are essential to 80% of the food we consume. Furthermore, the economic input from bees is substantial, with pollinated crops accounting for $1 trillion of the yearly agricultural produce sold.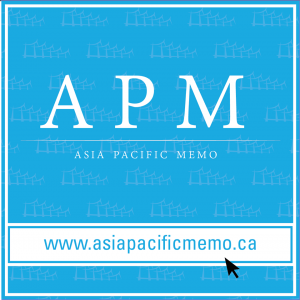 By Asia Pacific Memo on June 28, 2012
Memo #167 – One of the most famous modern Chinese writers, Pai Hsien-yung [Bai Xianyong白先勇], has just brought out a photo-biography of his father, Pai Chung-hsi [Bai Chongxi 白崇禧]. The book, Father and the Republic, was published in spring, 2012 simultaneously in Taiwan, Hong Kong, and China—a breakthrough, a transcendence of political barriers.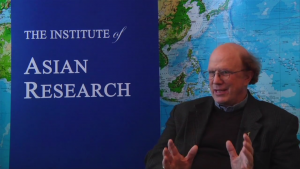 By Asia Pacific Memo on June 30, 2011
Memo #93 – Pitman Potter's recent book, Law, Policy, and Practice on China's Periphery: Selective Adaptation and Institutional Capacity, examines the Chinese government's policies and practices for relations with the Inner Periphery areas of Tibet, Xinjiang, and Inner Mongolia, and the Outer Periphery areas of Hong Kong and Taiwan.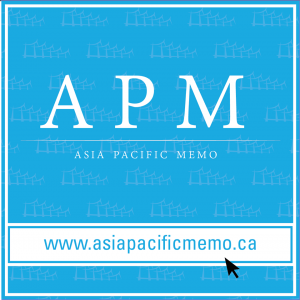 By Asia Pacific Memo on January 11, 2011
Memo #46 – In September 2010, the People's Republic of China (PRC) began strictly enforcing a new taxation rule. The new rule (Notice No.54 of 2010) claims to standardize and bring transparency to PRC borders. It will tax luxury items and electronics, limit quantities of popular household items purchased abroad, and, in effect, encourage middle and upper class Chinese citizens to shop at home.