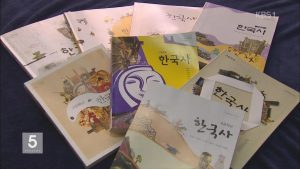 By Asia Pacific Memo on November 10, 2015
Memo #348 By: Rufina K. Park – rufina.park [at] asiapacific.ca South Korea Nationalizes History Textbooks In October 2015, the South Korean government announced its decision to nationalize middle and high school history textbooks, which means that starting from 2017, schools will no longer have the option to choose from Ministry of Education approved independent publications. Instead, the […]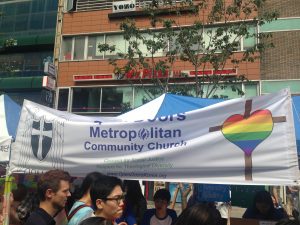 By Asia Pacific Memo on December 18, 2014
Memo #321 By Joseph Yi – joyichicago [at] yahoo.com, Joe Phillips – joephillips5 [at] gmail.com, Heather Yang – heatheryang0102 [at] gmail.com The LGBT (Lesbian, Gay, Bisexual, Transgender) occupy a peculiar place in South Korean society. By maintaining somewhat sexually free, separate social enclaves, they avoid significant public backlash and government oppression. However, they have no […]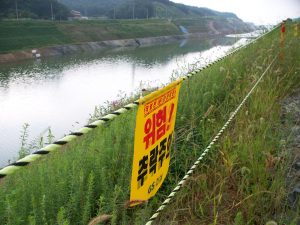 By Asia Pacific Memo on May 9, 2014
Memo #293 By Daniel Kane – danielkane [at] gmail.com The Han is the river of the South Korean capital of Seoul, and for most of that city's history it served as highway to the Yellow Sea, some twenty kilometers to the west. To be sure, it still does, but since 1953 and the Korean War armistice […]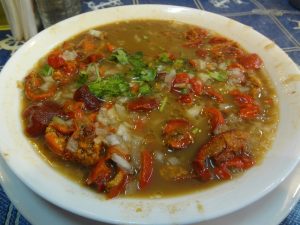 By Asia Pacific Memo on April 1, 2014
Memo #283 By   Hyung-Gu Lynn – hlynn [at] mail.ubc.ca Ten years ago today, April 1, 2004, the Chile-South Korea free trade agreement (FTA) came into effect. This landmark agreement marked Chile's first FTA with an Asian country, and South Korea's first FTA altogether. But what do sea squirts (Korean meonggye/Spanish piure) have to tell us […]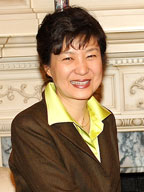 By Asia Pacific Memo on March 11, 2014
Memo #277 By Timothy S. Rich – timothy.rich [at] wku.edu Political life in Asian countries is often characterized as a man's world, especially compared to its Western counterparts. Yet we have also seen increasing political leadership opportunities for women in the region. Since 2000 alone, women have been elected prime minister in Bangladesh and Thailand, […]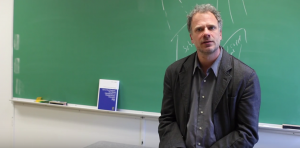 By Asia Pacific Memo on February 18, 2014
Memo #271 Featuring Julian Dierkes Recently, Ee-Seul Yoon of the Faculty of Education at UBC in coordination with the Asia Pacific Memo sat down with Dr. Julian Dierkes, Associate Professor and Keidanren Chair in Japanese Research at UBC's Institute for Asian Research, to pose a few questions about Professor Dierkes' recently co-edited volume, Out of the Shadows: The Global […]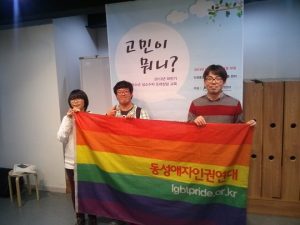 By Asia Pacific Memo on February 14, 2014
Memo #270 By Joseph Yi – joyichicago [at] yahoo.com & Daniel Payne – koreanrainbow [at] gmail.com South Korea has among the highest rates of suicide among developed (OECD) countries, peaking at 28.4 per 100,000 people in 2011.  Hidden among these tragedies are LGBTQ (Lesbian, Gay, Bisexual, Transgender, Queer), whose sexuality is often rejected by Korean […]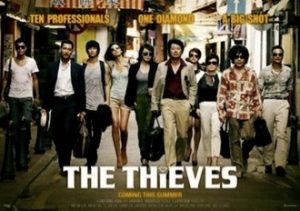 By Asia Pacific Memo on November 15, 2013
Memo #248 By Dal Yong Jin – yongjin23 [at] gmail.com After a period of recession, the Korean film industry has experienced a revival in recent years with the market success of several hybrid films, successes that have served to boost the overall market share of domestic films in Korea. Prior to this, the domestic Korean […]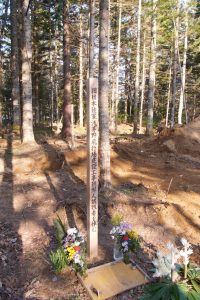 By Asia Pacific Memo on April 18, 2013
The "remains issue" (ikotsu mondai) refers to controversies surrounding the bodily remains of Korean and Chinese nationals who died during the Asia-Pacific War in Japan and whose bodies have not yet been repatriated. Most were conscripts: soldiers, military personnel and forced labourers. After the War, the remains of Chinese forced labourers were largely repatriated to the bereaved families, but it is estimated that as many as two thousand Korean bodies may still be stored at temples and buried across the country.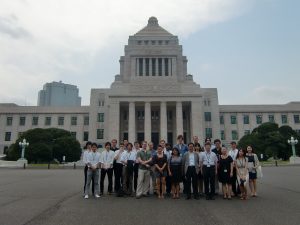 By Asia Pacific Memo on November 22, 2012
Memo #192 – Canada and Japan are set to begin negotiations to develop an Economic Partnership Agreement (EPA) on November 26th, 2012. Canada hasn't completed a preferential trade agreement with any of its Asia Pacific partners, and Japan has yet to finalize an EPA with a G8 country. As negotiations for a Free Trade Agreement (FTA) with Korea have entered their seventh year and as regional competitors, like Australia, are forging new trade partnerships in Asia, Canada feels pressured to assert itself in the region. If Canada can learn from the stalled Korean negotiations, the Canada-Japan EPA can become the platform to accomplish such a task.