Memo # 37
Jeffrey Alexander
Japan's microbrewing, or ji-biiru (地ビール) industry has gained increasing attention in recent years, fuelled by a host of entrepreneurs with both creative recipes and a flare for showcasing Japan's lengthy history of beer production. Until 1900, Japan was home to well over a hundred small brewers, most of which lasted just a few years. The ji-biiru boom is once again witnessing a trend toward the production of many small, local craft beers. Many of these startups have dusted off old brands and labels, and are often claiming to have been "established in 1885" or thereabouts, when in fact they are new firms. This modest challenge to the market dominance of megabrewers like Sapporo, Kirin, and Asahi is fuelled by consumers' preference for different or local flavours. It is prompting the leading firms to add similar products to their stable of established brands.
For Dr. Jeffrey Alexander, a historian at the University of Wisconsin-Parkside, the ji-biiru trend served as a bridge to Japan's brewing history, which began in the 1870s. His current book project is focused principally upon Japan's longtime and even defunct brewing firms. In 2008 he travelled from Okinawa to Hokkaido, visiting a dozen breweries and collecting research material. He is now translating the histories of the leading brewers in an effort to uncover details about Japan's material progress during the nineteenth and twentieth centuries. His manuscript uses Japan's beer industry as a window to the past and demonstrates why company histories serve as a unique and often candid perspective on Japan's history since the Meiji era. Business history, he argues, can teach us a great deal more about Japan's social and cultural transformation that we might expect.
About the Author:
Jeffrey Alexander is an Assistant Professor, Department of History, University of Wisconsin-Parkside. Dr. Alexander teaches Modern Japanese History and studies Japan's industrial and commercial transformation since 1870.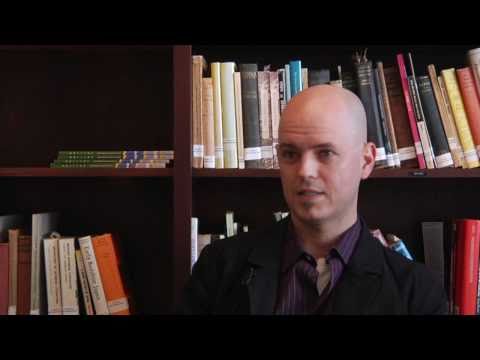 Question 1 (o:03) – Why a trend towards microbreweries?
Question 2 (1:00) – When did beer brewing begin in Japan?
Question 3 (1:39) – What do company histories tell us about the past?
Question 4 (2:53) – Best experience from your 2008 trip to Japan
Question 5 (4:18) – Dr. Alexander's manuscript about Japan's beer industry
Link:
Japan Studies Association of Canada (JSAC) 2010 Conference at the University of British Columbia -Dr. Alexander was a presenter at JSAC
Related Memos:
Our other Memos about Japan