Memo #35
Masaru Kohno
In this interview, Dr. Masaru Kohno, Professor, School of Political Science and Economics, Waseda University, discusses the future of Japanese politics in light of recent developments. Japan's new ruling party will continue to face constraints and challenges.
Japan experienced a significant political change in 2009. After a half-century long rule, the Liberal Democratic Party (LDP) was forced out of power. It was replaced by the Democratic Party of Japan (DPJ), in coalition with the Social Democratic Party (SDP) and the People's New Party (PNP).
Despite an initial surge in popularity due to great hopes for reform, the new government is beset by political difficulties. It's popularity quickly declined over the mishandling of the United States military base relocation in Okinawa. This controversial issue resulted in the resignation of Prime Minister Yukio Hatoyama and the departure of the SDP, leaving the ruling coalition leaderless and weakened. The DPJ then suffered another setback in the 2010 Upper House election. And accusations about "money and politics" made against a powerful party member, Ichiro Ozawa, remain a major source of DPJ political vulnerability.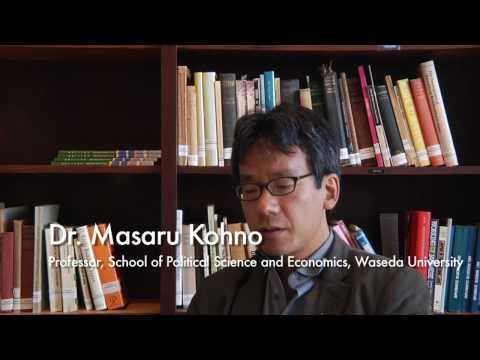 Question 1 (0:04) – Why has the Democratic Party of Japan (DPJ) faced so much difficulty?
Question 2 (1:29) -What does the frequent changing of Prime Ministers in Japan tell us?
Question 3 (2:44) – How do you see Japan's domestic politics in the 21st century?
Question 4 (3:42) – What are your insights into Japan's international politics in the 21st century?
Link:
Japan Studies Association of Canada (JSAC) 2010 Conference at the University of British Columbia
Related Memos:
Our other Memos about Japan.