Memo #40
David W. Edgington
The Great Hanshin earthquake devastated Kobe on January 17, 1995, leading to 6000 deaths and the destruction of over 200,000 homes. Beyond immediate reconstruction and recovery, the book, "Reconstructing Kobe: The Geography of Crisis and Opportunity" examines the long-term planning implications of the disaster. What were the city's objectives in rebuilding urban areas? How were the hundreds of thousands of displaced people housed? How was Kobe's urban economy affected?
The major finding is that the plans and approaches of the planners were seriously challenged by local citizens who felt vulnerable and disempowered in the period following the earthquake. The city planners had to win back community trust through the use of extensive local consultation processes, known in Japan as machizukuri. The findings confirms the inherent complexity involved in reconstruction after a major disaster and underlines some of the cultural features specific to a Japanese approach. In the Kobe case this involved the need for close liaison between Kobe's city government and various local communities. Some communities faced complete transformation of their neighbourhoods due to urban redevelopment plans that made wide-ranging changes to the urban fabric.
The key lesson for other cities is to prepare for the long-term consequences of a major disaster. Cities should secure cooperation and funding from national governments as quickly as possible. But they should also work with local communities to balance what government planners see as long-overdue 'urban improvements' with the legitimate wishes of city residents in the rebuilding of their neighbourhoods.
This is the eight interview in the Behind the Book series at the Institute of Asian Research (IAR). Throughout the year, Behind the Book interviews are available on the IAR's video gallery. Some also will appear in the Asia Pacific Memo video gallery. To find all the videos created by the IAR, visit the Asia Pacific Memo YouTube channel.
About the Interviewee:
David W. Edgington is an Associate Professor, Department of Geography, The University of British Columbia. He teaches courses on Japan and the Pacific Rim.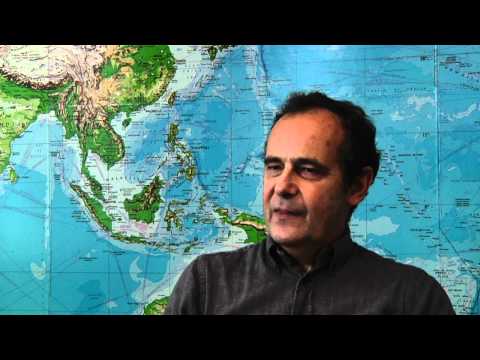 Question 1 (0:03) – Why did you write "Reconstructing Kobe"?
Question 2 (1:28) – Did the earthquake change the relationship between citizen and state?
Question 3 (2:35) – Main lesson for future disasters
Question 4 (3:46) – Discipline of Geography in disaster management
Links:
Related Memos: