Global Asia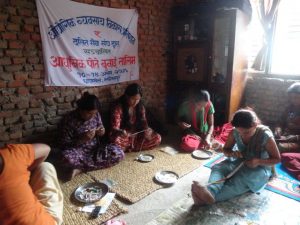 By Asia Pacific Memo on January 17, 2014
Memo #262 By  Xue-Rong Jia – xue-rong.jia [at] alumni.ubc.ca Almost every international non-governmental organizations (INGO) releases an annual report summarizing its activities and achievements for the year, including a breakdown of its revenues and expenses. For example, last year Save the Children spent 3.8 percent of its revenues for administrative purposes, 9 percent in fundraising […]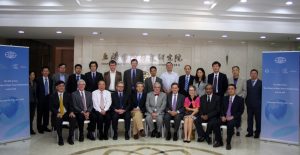 By Asia Pacific Memo on January 7, 2014
Memo #259 By Yves Tiberghien – yves.tiberghien [at] ubc.ca In the wake of major leadership change around East Asia, what will be the major trends in the Asia/Pacific region in 2014? Did the battle over the Chinese Air Defense Identification Zone (ADIZ) and the provocative visit to Yasukuni Temple by Prime Minister Abe on December […]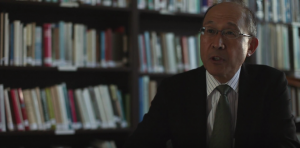 By Asia Pacific Memo on July 9, 2013
Dr. Masahiro Kawai, Dean of the Asian Development Bank Institute, discusses the importance of peace, security, and stability in achieving an 'Asian Century'.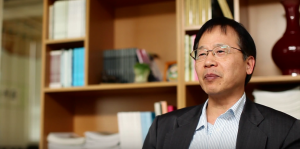 By Asia Pacific Memo on June 11, 2013
Memo #230 Featuring Gerald Chan – gerald.chan [at] auckland.ac.nz Professor Chan, of the University of Auckland, discusses his research on China in global governance. He describes Chinese involvement in world affairs as a new phenomenon, which began with Chinese reforms in the 1980s. This period saw increased interaction between China and other states, and between […]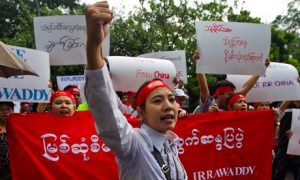 By Asia Pacific Memo on June 4, 2013
Two decades after it began opening up to the world, China devised the "Going Out" strategy in the late 1990s to encourage Chinese companies to operate on a global scale. China's outbound direct investment (ODI) has surged, reaching a staggering total of US$68 billion in 2010—over five percent of global FDI flows. Chinese ODI has targeted all sectors of the world economy, with a marked presence in the resource and infrastructure sectors, and in developing regions like Africa and Southeast Asia where bilateral and multilateral partnerships with the People's Republic are deepening.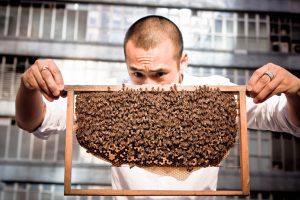 By Asia Pacific Memo on May 14, 2013
We need bees, but bees are dying. This is a global problem, but some Asian cities are finding novel solutions in urban beekeeping.
The humble Apis Mellifera punches well above its tenth of a gram weight. Through transferring pollen, bees are essential to 80% of the food we consume. Furthermore, the economic input from bees is substantial, with pollinated crops accounting for $1 trillion of the yearly agricultural produce sold.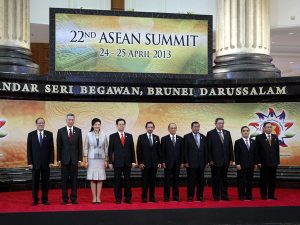 By Asia Pacific Memo on May 9, 2013
National ministers, Association of Southeast Asian Nations (ASEAN) officials, and managers of regional and foreign multinationals as well as representatives of small and medium enterprises in the region marked the entry into force of the ASEAN Comprehensive Investment Agreement (ACIA) with a day-long event in Kuala Lumpur this April.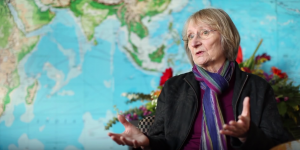 By Asia Pacific Memo on May 7, 2013
Chinese conceptions of global order are neither well defined nor agreed upon. Many Chinese intellectuals debate what Chinese preferences should be regarding a global order, and the future role of China within it. These scholars are putting forward new ideas often based on Confucianism or Chinese historical experience. However, this academic debate is not reflected in government statements or policy. We see no clear promotion of a coherent concept of a global order, differing from what we currently see, articulated by the Chinese government. What is clear is that China seeks more voice and more representation. Issues such as G20 membership are increasingly important to China. There may be revisions around the edges of Chinese global preferences, but China overall is not demonstrating that it is a dissatisfied power.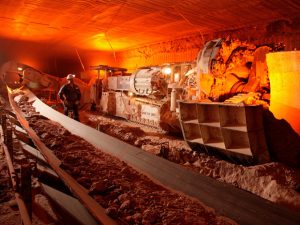 By Asia Pacific Memo on December 4, 2012
Memo #195 – China played a key part in the recent collapse of the iron ore pricing regime. This was an unintended consequence of a mix of bold negotiating tactics and competing domestic interests, which made it difficult to implement a consistent international procurement policy. Chinese actions destabilized global market institutions and paradoxically caused their liberalization.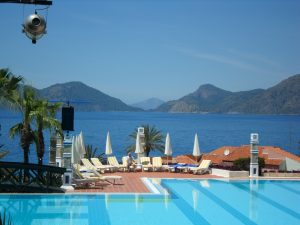 By Asia Pacific Memo on September 25, 2012
Memo # 176 – The World Tourism Organization predicts there will be 1.8 billion tourism arrivals around the world in 2030. Arrivals to Asia and the Pacific is expected to reach 535 million by 2030. This robust prediction indicates growth of tourism businesses, ultimately exerting greater pressure on local environments through resource consumption or pollution. To be sustainable, the region's tourism businesses should accept wider responsibility of their surrounding environment and not simply exist for profit.