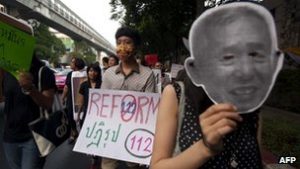 By Asia Pacific Memo on November 27, 2012
Memo #193 – Laws meant to protect the monarchy from "defamation" are increasingly being used to suppress free speech and discussion of politics in Thailand, particularly on the Internet. In the last six years, there has been a surge in prosecution of these "lèse-majesté" cases – some estimated as high as 1,500 per cent.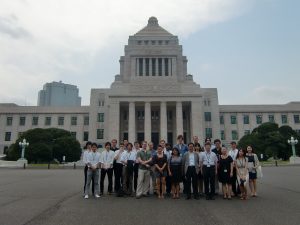 By Asia Pacific Memo on November 22, 2012
Memo #192 – Canada and Japan are set to begin negotiations to develop an Economic Partnership Agreement (EPA) on November 26th, 2012. Canada hasn't completed a preferential trade agreement with any of its Asia Pacific partners, and Japan has yet to finalize an EPA with a G8 country. As negotiations for a Free Trade Agreement (FTA) with Korea have entered their seventh year and as regional competitors, like Australia, are forging new trade partnerships in Asia, Canada feels pressured to assert itself in the region. If Canada can learn from the stalled Korean negotiations, the Canada-Japan EPA can become the platform to accomplish such a task.

By Asia Pacific Memo on November 20, 2012
Memo #191 – Japan's prime minister, Shinzo Abe oversaw the revision of the 1947 Fundamental Law of Education to emphasise traditional "Japanese values" in 2006. As one direct result of this, traditional martial arts became compulsory in junior high schools in April 2012. Unlike the initial opposition to the new law, opposition to this particular aspect has not been led by teachers' unions and their political allies, but by parents concerned about the health and safety of their children.
By Asia Pacific Memo on November 15, 2012
Memo #190 – The communication revolution has spread to small towns and even villages in India through a Twitter-like Small Message Service (SMS) social marketing networking alternative called GupShup. The low-cost text messaging service for phone, web, or mobile communication facilitates "pocket social networking" for people without smart phones. It is estimated to currently process two billion messages per month in India, compared to 480 million a year ago.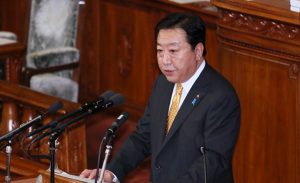 By Asia Pacific Memo on November 13, 2012
Memo # 189 – Foreign policy may not be the result of a rational, calculated, and well-coordinated act. Instead, it may stem from messy domestic politics or bureaucratic inertia and oversight. This idea applies to the Japanese government's actions in the Senkaku dispute, even though critics paint a portrait of a monolithic Japanese government masterminding a Senkaku strategy.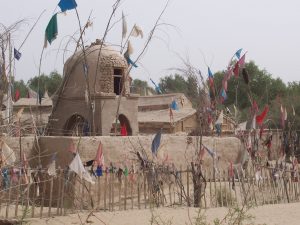 By Asia Pacific Memo on November 8, 2012
Memo #188 – Among the numerous cultural restrictions aimed at China's Uyghur population, the Chinese government focuses particularly intently on control of religious activities. This past Ramadan saw an increase in state-imposed restrictions on ordinary Islamic practices among the Uyghurs. Since Beijing proclaims support for a distinct Uyghur identity while suppressing Islamic practices, it is worth reconsidering the historical connections between identity and Islam among the Uyghurs and their ancestors.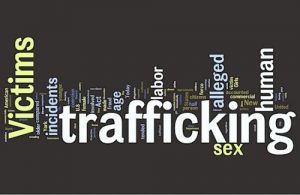 By Asia Pacific Memo on November 6, 2012
Memo # 187 – Child trafficking in China is an explosive issue. Although the precise scale of human trafficking in China is unknown, children are reported to account for about 40 per cent of the total victims – a twofold increase in less than a decade. We assume the demand for child forced labour comes from illegitimate actors. But the surprising and tragic truth is that local government entrepreneurialism taps on the opportunities offered by child forced labour. This is a key contributing factor to this development.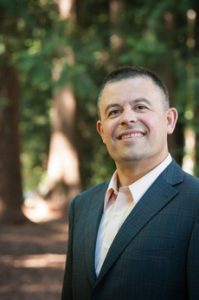 By Asia Pacific Memo on November 1, 2012
Memo #186 (Video) – Europeans, particularly the French are terrified about the rise of China. This is the first book that presents China not as an ugly, totalitarian, and repressive state, but as a multifaceted player. China is fragmented and pluralistic and can offer a diverse portfolio to the world. It is a partner that can engage in social and collaborative processes like the G20.