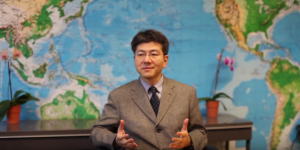 By Asia Pacific Memo on December 3, 2013
Memo #253 Featuring Akio Takahara Recently the Asia Pacific Memo sat down with Dr. Akio Takahara, Professor in the Graduate School of Law and Politics at the University of Tokyo and a recognized authority on contemporary Chinese politics, international relations in East Asia, and Japan-China relations in particular. In this first part of a two-part video memo, […]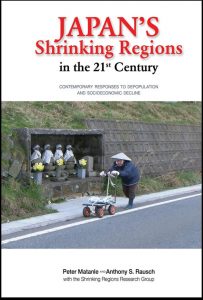 By Asia Pacific Memo on October 18, 2013
Memo #240 By Anthony S. Rausch – asrausch [at] cc.hirosaki-u.ac.jp Japan faces an aging population and rural out-migration, a sluggish economy and drastic divisions between urban-rural economies, a critical techno-environmental catastrophe and vital debates regarding energy policy. A bleak set of problems, but also a fair representation of some of the issues the world is […]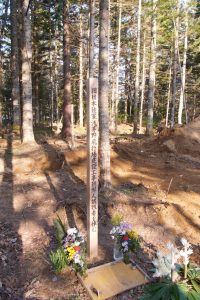 By Asia Pacific Memo on April 18, 2013
The "remains issue" (ikotsu mondai) refers to controversies surrounding the bodily remains of Korean and Chinese nationals who died during the Asia-Pacific War in Japan and whose bodies have not yet been repatriated. Most were conscripts: soldiers, military personnel and forced labourers. After the War, the remains of Chinese forced labourers were largely repatriated to the bereaved families, but it is estimated that as many as two thousand Korean bodies may still be stored at temples and buried across the country.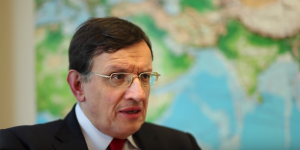 By Asia Pacific Memo on March 26, 2013
Recent territorial disputes point to tensions in the relationship between Japan and China. Competition extends beyond issues of history and territorial assertions to competition for resources and influence. Yet it is increasingly recognized that Japan and China are crucial to each other.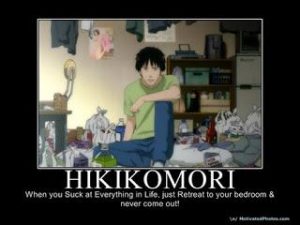 By Asia Pacific Memo on March 19, 2013
When the term "hikikomori" (引き籠もり, acute social withdrawal) was introduced by the Japanese media in the early 1990s, it referred to high school students or young adults. Government, academics and society blamed a range of social or cultural pressures that built up to breaking point (such as failing an exam). A government estimate in 2010 put the number of hikikomori at 700,000, though the actual figure may be far higher. Hikikomori are predominantly males from middle- or high-income families able to support them financially. Many of the first to withdraw over twenty years ago are now middle-aged and present Japan with a new set of social problems.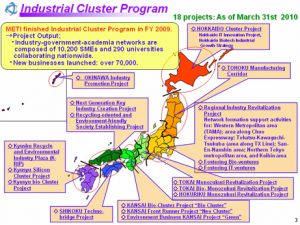 By Asia Pacific Memo on March 12, 2013
A characteristic of the Japanese "flexible production system" is vast networks of subcontractors. Recently, the overseas sourcing of parent companies' manufacturing has led to reorganization of small business in Japan. Efforts to revitalize regional economies in response have focused on the creation of industrial clusters.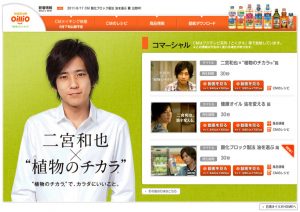 By Asia Pacific Memo on February 28, 2013
Memo #205 By Jason G. Karlin – ukarlin [at] mail.ecc.u-tokyo.ac.jp More than in nearly any other country, celebrity is central to Japanese television advertising. Indeed, about 70% of all Japanese commercials feature a celebrity. With as much as ¥1.7 trillion ($21.3 billion) spent on television advertising in Japan every year, celebrities—specifically idols—are the means of […]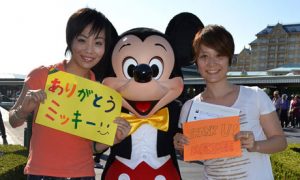 By Asia Pacific Memo on February 21, 2013
At first glance, the 2012 Presidential election in the United States may seem to have nothing to do with gay rights in Japan. But President Obama's reelection may have a significant impact on the future of same-sex marriage in the States, which is likely to create ripple effects in Japan.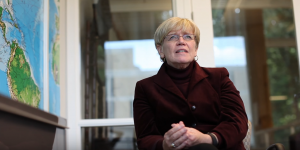 By Asia Pacific Memo on February 7, 2013
The study of Japanese beauty queens offers insights into democracy and gender issues in post-war Japan. In the 1905s, Japanese beauty queens were often celebrated as models of democracy. They were confident, willing to travel overseas, and represented the idea of upward social mobility. This captured the imagination of Japanese women and for some, signified a step forward for Japanese women's rights.
However, women in the beauty contests were constructed as images, only allowed to say certain things and unable to complain. This image of beauty queens belies the true situation of Japanese women in the 1950s who were protesting over a lack of equality.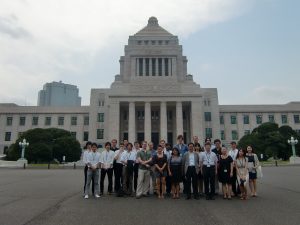 By Asia Pacific Memo on November 22, 2012
Memo #192 – Canada and Japan are set to begin negotiations to develop an Economic Partnership Agreement (EPA) on November 26th, 2012. Canada hasn't completed a preferential trade agreement with any of its Asia Pacific partners, and Japan has yet to finalize an EPA with a G8 country. As negotiations for a Free Trade Agreement (FTA) with Korea have entered their seventh year and as regional competitors, like Australia, are forging new trade partnerships in Asia, Canada feels pressured to assert itself in the region. If Canada can learn from the stalled Korean negotiations, the Canada-Japan EPA can become the platform to accomplish such a task.