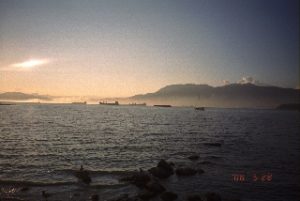 By Asia Pacific Memo on July 5, 2011
Memo #94 – 「自分探し」という語は、1990年代初頭以来、日本であまりに安直に使われてきた決まり文句である。この時期日本ではバブル経済が崩壊し、大卒者でさえ多くが不安定な、やり甲斐のない仕事に就かざるを得なくなった。以来、「自分探しのための移動」をする若者たちは次第に増えていき、太平洋を越えて移動する者たちの中で新カテゴ
リーを形成している。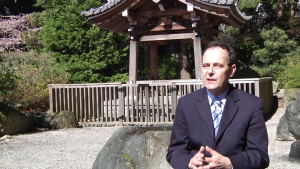 By Asia Pacific Memo on April 12, 2011
Memo #72 – One month after the March 11, 2011 Japan earthquake, we followed up with Japanese geography expert David Edgington. He characterized the first month with emergency response, learning, and information gathering. He says most of the major infrastructure has been reconstructed. But getting food and essential services to those affected remains a constant challenge. In the second month, the recovery stage will begin. This includes removing massive amounts of rubble and improving the health of survivors. There will also be efforts to build temporary housing to accommodate about 150,000 survivors who are in evacuation centres, including school gymnasiums.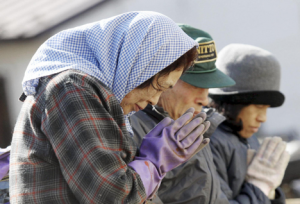 By Asia Pacific Memo on March 31, 2011
Memo #69 – On the 7th day after the earthquake, at precisely 2:46 p.m., sirens rang out along Japan's northeastern coast. Millions paused, placing their palms together and bowing their heads to remember those who were lost. In the Japanese Buddhist funerary cycle, the living perform rites for the dead every 7th day, continuing until the 49th day after death. Spirits of the deceased are believed to spend 49 days traveling to their next rebirth. As communities transition to harsh new realities, Japanese Buddhist groups are hard at work in expected ways, performing memorials for those lost and comforting those displaced. Perhaps unexpectedly, they are also organizing an effective emergency response.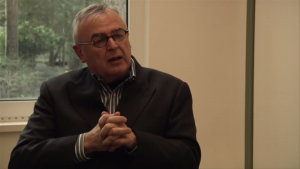 By Asia Pacific Memo on March 22, 2011
Memo #66 – In an exclusive interview, Joseph Caron discusses the crisis in Japan. As former Ambassador to Japan and Honorary Professor at the Institute of Asian Research, Caron is in a position to evaluate bilateral relations between Canada and Japan following the recent earthquake, tsunami, and problems at the Fukushima Dai'ichi nuclear power plant. Caron notes that the government of Canada has already offered a great deal of support to Japan and may be asked for their expertise on such things as urbanization and construction codes once rebuilding begins. Moreover, he hopes that Canada and Japan can sustain strong political relations during what may be a period of political uncertainty in Japan.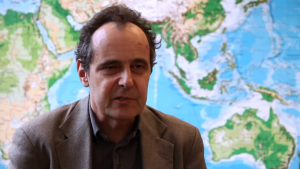 By Asia Pacific Memo on March 17, 2011
Memo #65 – UBC Japanese geography expert, Dr. David Edgington, compares the earthquake that struck Japan on March 11, 2011, dubbed the "Sendai Regional Earthquake," with the Great Hanshin Earthquake of 1995. In his view, the Japanese government's response to the Sendai Regional Earthquake is a textbook example of emergency response, indicating there have been lessons learned from Kobe.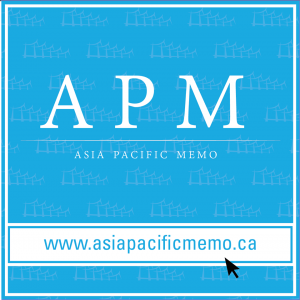 By Asia Pacific Memo on March 3, 2011
Memo #61 – Japan reported missing 230,000 centenarians in September 2010. This dramatic news highlighted among other things, the rapid aging of Japan's population and its low total fertility rates. For the past decade, demographers have called attention to the impending population crisis in East Asia. Several countries saw fertility rates plummet to well below 2.1 births per woman – the rate required to sustain a population, assuming all other factors remain relatively constant. The problem has been compounded by increased life expectancy and the lack of immigration flows to compensate for birth and death rates.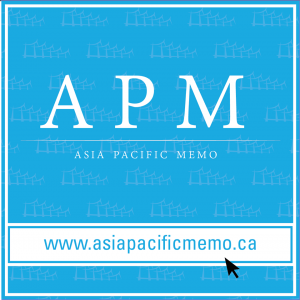 By Asia Pacific Memo on February 15, 2011
Memo #56 – In the mid 2000s, Korea and Japan unveiled unprecedented proposals for immigrant incorporation. This included the Basic Act on the Treatment of Foreigners in Korea and the Ministry of Internal Affairs and Communications' plan for Multicultural Coexistence Promotion in Local Communities in Japan. These plans acknowledged for the first time the need to manage foreigners settled within each country. But they also represented contrasting frameworks for their incorporation. In Korea, there was centralized rights-based legislation that targeted specific immigrant groups and in Japan, there were decentralized guidelines that prioritized community-based partnerships.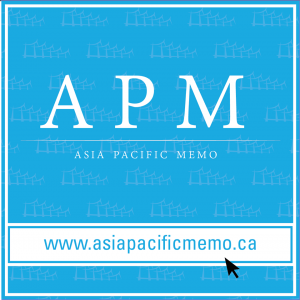 By Asia Pacific Memo on January 13, 2011
Memo #47 – The OECD's Programme for International Student Assessment (PISA), conducted every three years, has become a major event shaping education policy in many of the participating nations. The PISA report provides a comprehensive set of comparative data on 15 year old students' performance, but its national rankings based on mean test scores in particular attract the most attention. Various policy actors use the rankings to affirm or scandalize ongoing education reform. The media is one of the key actors determining PISA rankings' domestic impact, as they interpret them for the public.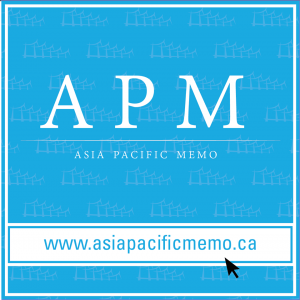 By Asia Pacific Memo on January 13, 2011
Memo #47 – 2000年以来3年毎に実施されている経済協力開発機構(OECD)のPISA(Programme for International Student Assessment)が、参加国の教育政策に大きな影響を与えている。この国際学力テストは、義務教育終了時点(15歳)の子どもたちの学習に関する幅広いデータを提供することを意図しているが、とりわけテストの平均値を基にした国別ランキングが注目を集めている。国内の研究者、政治家、官僚、コメンテーターらは、現行の教育政策を批判または正当化する道具としてこのランキングを用いるが、とりわけランキングに特定の解釈を与えて、それを社会一般に流布するメディアは、PISAが一国の教育政策に与える影響を大きく左右する。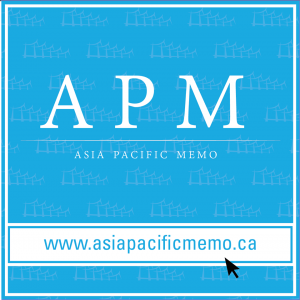 By Asia Pacific Memo on December 2, 2010
Memo #43 – In a recent keynote address to the annual meeting of the Japan Studies Association of Canada hosted by UBC's Centre for Japanese Research, Takehiko Kariya (Oxford University) argued that many changes in educational policy in Japan in the past fifteen years have been motivated by an understanding of globalization in terms of a knowledge economy. Policy makers were mistaken in this understanding. Instead, another impact of globalization has become more visible recently in Japan: the decline of full-time, long-term jobs. Rising inequality and lack of career opportunities rooted in a class-based distribution of learning competency, or the ability to learn, are being exacerbated rather than ameliorated by misguided educational policies.