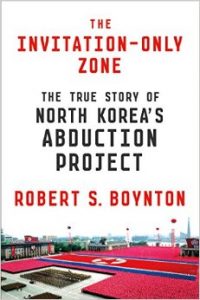 By Asia Pacific Memo on January 22, 2016
Memo #360 By Robert S. Boynton – robert.boynton [at] nyu.edu At the September 2002 Pyonygyang Summit between the heads of Japan and North Korea, Kim Jong-Il apologized to Koziumi Junichiro for some "rogue" North Korean agents that had abducted Japanese nationals during the 1970s and 1980s. This sparked saturation media coverage and amplified the voices […]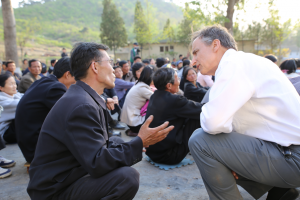 By Asia Pacific Memo on November 20, 2015
Memo #351 By: Avram Agov – avram.agov [at] gmail.com The Democratic People's Republic of Korea (DPRK) is widely perceived as isolated and rogue state with nuclear weapons. The political standoff on the Korean peninsula begs the question: to engage or not to engage? The answer is: this is not the question, particularly in the humanitarian field, which is […]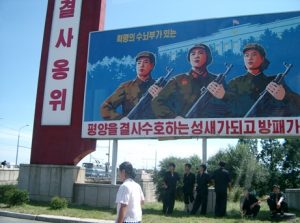 By Asia Pacific Memo on May 30, 2014
Memo #300 By Isozaki Atsuhito Most observers expected that the seven high officials accompanying the motor hearse of Kim Jong-Il the Supreme Leader of the Democratic People's Republic of Korea in December 2011 would become the core support of the young successor, Kim Jong-Un. Some even saw the possibility of the North Korea ruling system […]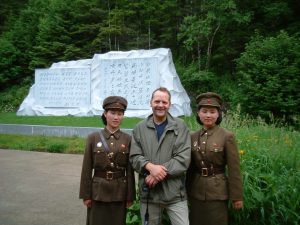 By Asia Pacific Memo on April 29, 2014
Memo #290 Despite the often invoked image of North Korea as a closed, "Hermit Nation," tourists—mainly from China, but also from Western countries—do visit there, currently to the tune of around 15,000-20,000 visitors per year. Of these, some 5000 are citizens of Western countries. For over a decade now, Koryo Tours, under the leadership of […]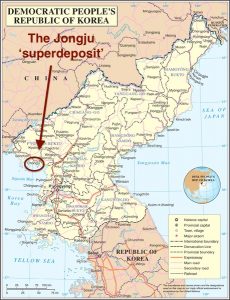 By Asia Pacific Memo on December 20, 2013
Memo #258 By Marie-Pier Baril – mariepier.baril [at] gmail.com Earlier this month, MiningWeekly announced the world's largest known single reserve of rare earth elements (REE) was discovered in Jongju, North Pyongan province, Democratic People's Republic of Korea (DPRK, or North Korea). The DPRK's mineral resources have always been substantial, but the discovery of such rare […]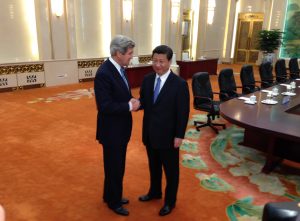 By Asia Pacific Memo on October 25, 2013
Memo #242 By Key-young Son – skyquick [at] hotmail.com A fundamental shift is taking place in China's idea of its leadership role in Northeast Asia that may have profound implications for the region and its strategic relations with the United States. As a treaty ally of North Korea, China has long been known as a […]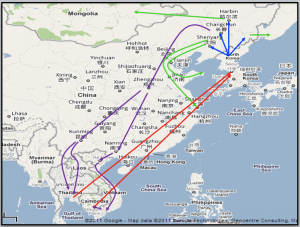 By Asia Pacific Memo on June 6, 2013
Just imagine you're a North Korean living in a small village. You have no one to compare your condition with. One day, you hear about people who've fled to China who are now well off. Some even go to South Korea, a place you know about from smuggled DVDs. You know that if caught, you could be sent to prison and beaten by guards. If successful, such migration promises a better life.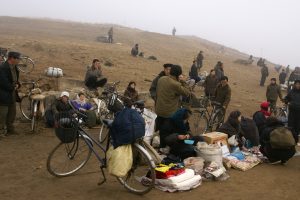 By Asia Pacific Memo on February 14, 2013
North Korea is often described as the "world's last Stalinist state," but this is misleading. While the facade of a Stalinist economy remains visible in Pyongyang, the nation's capital, the socialist regime has long become an empty shell. The North Korean economy is now dominated by legal, semi-legal, and entirely illegal private enterprises that provide employment for workers who have failed to make ends meet in the formal economy. As such, it more closely resembles a post-socialist Eastern European economy than a Stalinist one.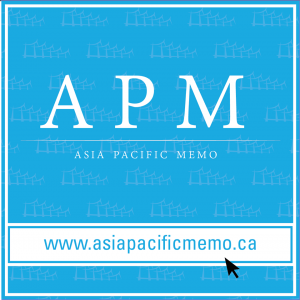 By Asia Pacific Memo on April 28, 2011
Memo #77 – On April 11, 2011, the US State Department confirmed North Korea's intention to prosecute an American, Jun Young-su, held since November 2010 for proselytizing. Another American missionary, Aijalon Gomes, was prosecuted and released in August 2010, following the February 2010 release of missionary Robert Park. A fascinating juxtaposition emerges: while more than one thousand North Koreans risk their lives to escape the hermit kingdom each year, outsiders risk severe punishment to enter the country to preach Christianity, with little evidence that missionaries in general receive leniency.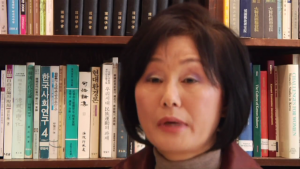 By Asia Pacific Memo on February 8, 2011
Memo #54 – We are witnessing rapid changes in the foreign policy environment of North Korea. These changes have serious regional and global implications. Nuclear weapons, famine, refugees, human rights, and regional security, are issues that, according to Professor Kyung-Ae Park, require a thorough understanding of the domestic and external forces behind North Korea's foreign policy. Her book, New Challenges of North Korean Foreign Policy brings together 10 of the world's leading experts to examine the challenges facing North Korea in the foreign policy arena today.