By Asia Pacific Memo on April 26, 2016
Memo #377 By: Timothy S. Rich – timothy.rich[at]wku.edu and Lucas Knight – lucas.knight078[at]topper.wku.edu Twelve countries comprising nearly 40 percent of the global economy signed onto the Trans-Pacific Partnership (TPP) in February. Taiwan's president-elect Tsai Ing-wen of the Democratic Progressive Party (DPP) has indicated her support for joining, yet persuading the Taiwanese public may take additional work. […]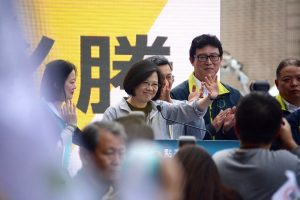 By Asia Pacific Memo on January 14, 2016
Memo #359 By J. Michael Cole – jmichaelcoleintaipei [at] gmail.com More than ever before in Taiwan's history, political contention is not defined by ethnicity. A clash of generations, rather, is shaping the positioning of the two leading parties in the 2016 elections. The opposition Democratic Progressive Party (DPP) has understood, and then embraced, this shift […]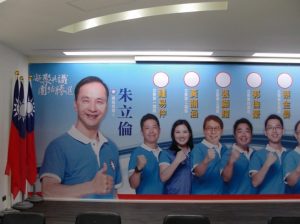 By Asia Pacific Memo on December 4, 2015
Memo #354 By: Justin Kwan  – justin.kwan [at] alumni.ubc.ca In one of Taiwan's latest opinion polls, Kuomintang (KMT) Presidential Candidate Eric Chu is projected to only have 20% of national support, a distant second place for a party that has traditionally dominated Taiwan's political scene. While the party's chances of winning the upcoming January election look […]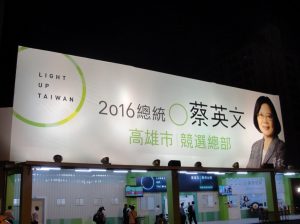 By Asia Pacific Memo on December 1, 2015
Memo #353 By: Justin Kwan  – justin.kwan [at] alumni.ubc.ca While the historic meeting between Ma Ying-jeou and Xi Jinping, the first between the leaders of the two sides of the Taiwan Strait, has been described as Beijing's way to "pre-emptively constrain the Democratic Progressive Party [DPP] ahead of its likely victory," its effect on the upcoming […]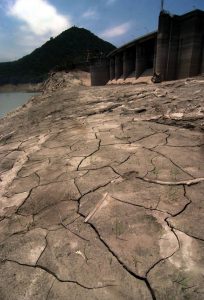 By Asia Pacific Memo on November 23, 2015
Memo #352 By: Denea Bascombe  – denea.bascombe [at] alumni.ubc.ca Although its average annual rain fall is 2.6 times the global average, Taiwan is classified by the United Nations as an area where water resources are scarce. In the summer 2015, Taiwan faced its worst water shortage on record. What happens between when the rains fall […]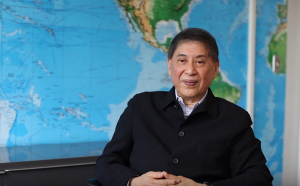 By Asia Pacific Memo on May 23, 2014
Memo #298 Last fall the Asia Pacific Memo sat down with Pai Hsien-yung (Bai Xianyong 白先勇), the renowned novelist and son of Pai Chung-hsi (Bai Chongxi 白崇禧, 1893–1966), a gifted general and strategist, key Kuomintang leader, and close associate of Chiang Kai-shek, with whom he had a long and stormy relationship. While Pai Hsien-yung is a worthy subject […]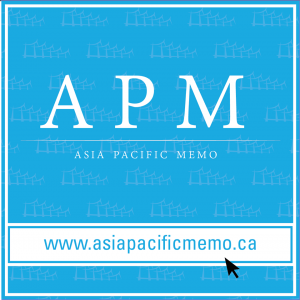 By Asia Pacific Memo on June 28, 2012
Memo #167 – One of the most famous modern Chinese writers, Pai Hsien-yung [Bai Xianyong白先勇], has just brought out a photo-biography of his father, Pai Chung-hsi [Bai Chongxi 白崇禧]. The book, Father and the Republic, was published in spring, 2012 simultaneously in Taiwan, Hong Kong, and China—a breakthrough, a transcendence of political barriers.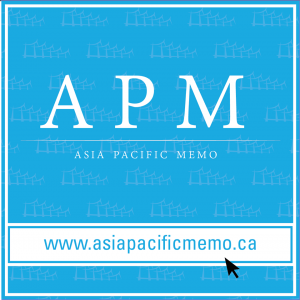 By Asia Pacific Memo on May 3, 2012
Memo #153 – Hong Kong was returned to the People's Republic of China (PRC) on July 1, 1997. The island maintained rule of law and civil liberties. Socially, economically, and politically, there has been some degree of convergence under the "one country, two systems" system. Hong Kong has become more open to mainland tourists and students, and in the process taught them the importance of liberal values, such as freedom of speech, protest, and assembly. On the other hand, mainland China has converged with Hong Kong as its economy and society have become far more open than ever before.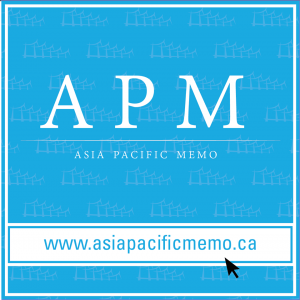 By Asia Pacific Memo on February 22, 2012
Memo #133 – In the last two decades, East Asian countries have experienced a dramatic rise in international marriages. Much of it is between men in the wealthier countries of Japan, South Korea, Taiwan, and Singapore, and women from poorer countries in the region. Among Chinese Malaysians, the number of marriages between the men and Vietnamese women increased from 28 in 2001 to 1,185 in 2005. To explain this increase, the media began to cover the proliferation of commercial matchmaking agencies in the early 2000s. But the role that Vietnamese wives play in the matchmaking business has attracted little attention.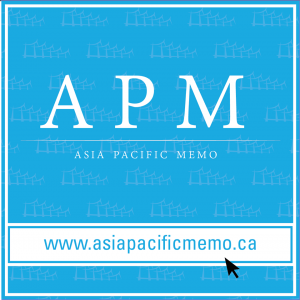 By Asia Pacific Memo on February 16, 2012
Memo #132 – Finnish education has become the global symbol of educational excellence since its success in the Organization for Economic Development and Cooperation's (OECD) Programme for International Student Assessment (PISA) implemented triennially since 2000. Every year, a few thousand international visitors, including many from East Asian nations, flock to the small Nordic nation to discover "how Finland gets it right."