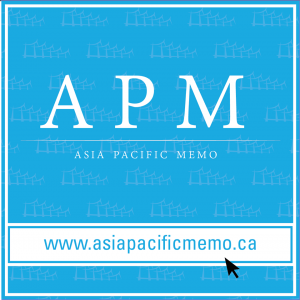 By Asia Pacific Memo on February 16, 2012
Memo #132 – 2000年以来、3年毎に実施されているOECDの国際的な学習到達度調査(以下PISA)において好成績を収めたフィンランドは、優れた教育改革のモデルとして世界中の教育関係者の注目を集めている。毎年数千人もの海外教育関係者がこの北欧の小国を訪れており、東アジアからも多くの人々がそのPISA成功の「秘訣」を探りに、「フィンランド詣で」を敢行している。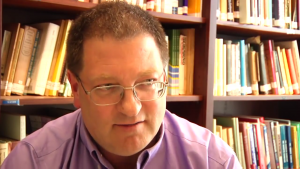 By Asia Pacific Memo on February 9, 2012
Memo #130 – Government policies have played a crucial role in the development of the digital economy in East Asia. Japan's investments in the sector go back to the 1960s and 1970s, with many of the early efforts laying the foundation for the subsequent success of Sony, Panasonic, and Toshiba. Taiwan's formidable "triple-helix" of government, business, and universities bore fruit in the emergence of the impressive "Taiwan Inside" effort to expand computer manufacturing. Korea's government invested heavily in digital infrastructure, making the country the most wired in the world. China's extensive innovation investments in everything from computer hardware to a network of animation studios have produced a great deal of research and commercial activity in the sector.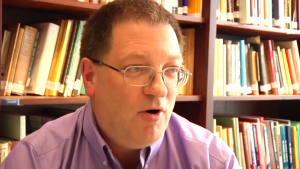 By Asia Pacific Memo on January 24, 2012
Memo #125 – Over the last quarter century, East Asia has played a dominant role in the digital economy. Taiwan, China, Korea, and Japan host many leading digital manufacturing firms. They exert enormous control over everything from video game consoles and cell phones to netbook computers and digital automotive control systems. As the digital economy grew in size and importance, so has East Asia's presence in the digital space.
By Asia Pacific Memo on October 20, 2011
Memo #111 – As democratic movements spread to the Middle East and North Africa, hopeful observers and nervous authoritarian leaders wondered when they will reach Asia. In fact, they already arrived there in the late 1980s. But another East Asian democratic revolution has been taking place over the past decade, brought about by foreign workers.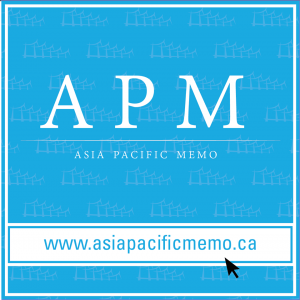 By Asia Pacific Memo on October 10, 2011
Memo #108 (Theme: 100 Years after the Xinhai Revolution) Today, on October 10, 2011, the world is commemorating the centennial of the Xinhai Revolution, which ended the Qing Dynasty and founded a republican China. In a series of Memos we examined the impact that the revolution and its aftermath have had on China and its […]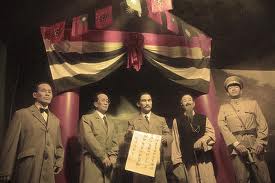 By Asia Pacific Memo on October 6, 2011
Memo #107 – For many Chinese, the Xinhai Revolution will be recalled on October 10 as modern China's founding moment a century ago. The revolution ended an imperial system whose foundations go back millennia. In those terms, 1911 was a great success. But suppose that, rather than look backward, we look ahead. What if we measured the republican revolution by the republic it ushered in, and not the empire it ushered out?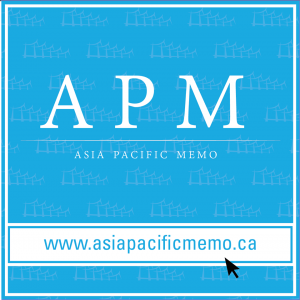 By Asia Pacific Memo on September 29, 2011
Memo #105 – The Obama administration's decision to sell arms to Taiwan clouds bilateral relations with China. The timing is not ideal. Global economic recovery is volatile and tensions are increasing in the South China Sea. Next year, there will be a leadership transition in China and the U.S. will hold its presidential election.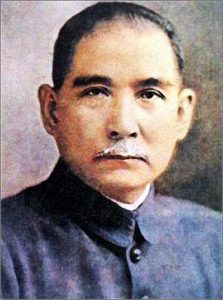 By Asia Pacific Memo on September 20, 2011
Memo #102 – The goal of the Xinhai Revolution, for its leaders, was to establish a democratic republic in China. Working out how to celebrate the centenary of the revolution on October 10, 2011 has not been easy. The republican ideal has been achieved, but in most of the Chinese world, democracy has not. Only the Republic of China (ROC, or Taiwan) and Singapore have full democracy. Hong Kong has a free press, rule of law, and limited elections. The Peoples' Republic of China (PRC) has virtually no democracy, despite the many rights and freedoms listed in the constitution.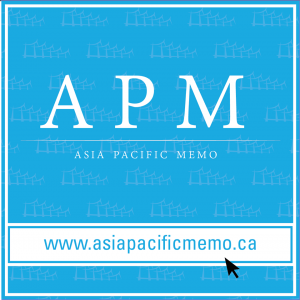 By Asia Pacific Memo on July 19, 2011
Memo #98 – Joint ventures between Taiwanese and Japanese firms in China survive longer than companies formed only with Japanese capital. Research shows that Japanese firms have a better chance of success in China through alliances with their Taiwanese partners. The survival rate (which measures firms or joint ventures started in the 1990s up to the year 2005) in China has been around 68 per cent when Japanese companies entered the market alone. But the rate is 10 per cent higher if they worked with Taiwanese corporations. Taiwan can play a critical role in trilateral relations and create a win-win-win environment.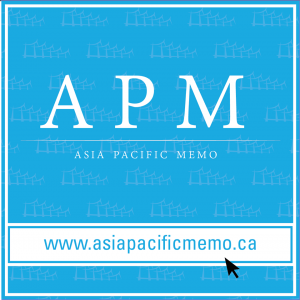 By Asia Pacific Memo on March 3, 2011
Memo #61 – Japan reported missing 230,000 centenarians in September 2010. This dramatic news highlighted among other things, the rapid aging of Japan's population and its low total fertility rates. For the past decade, demographers have called attention to the impending population crisis in East Asia. Several countries saw fertility rates plummet to well below 2.1 births per woman – the rate required to sustain a population, assuming all other factors remain relatively constant. The problem has been compounded by increased life expectancy and the lack of immigration flows to compensate for birth and death rates.