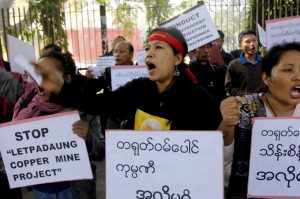 By Asia Pacific Memo on April 9, 2013
Protests against mining projects reveal contrasts in the political impact of resource extraction in Mongolia, an established 23 year-old democracy, and Burma/Myanmar, a liberalizing authoritarian state. Two similarities are apparent in the domestic tensions surrounding Mongolia's Oyu Tolgoi and Burma's Letpadaung copper mines: both governments and populations are keen to balance Chinese influence in their economies; and both struggle to balance development goals with local grievances. Yet, the differing role of the countries' politicians means that the protests have different outcomes.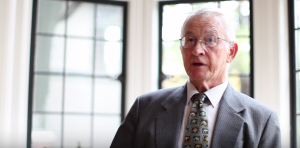 By Asia Pacific Memo on March 14, 2013
States are a paradox. On the one hand, with a monopoly on the use of force, they provide security, but on the other the formation of the state is often accompanied by violence.
The example of Mongolia is an interesting demonstration of this. Genghis Khan's unforgiving destruction of enemies shows state formation to be brutal, but this was accompanies by the development of the rule of law and a written language, through which the nation developed.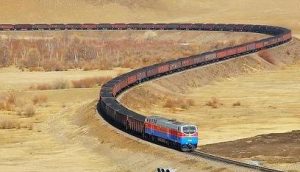 By Asia Pacific Memo on February 12, 2013
Broad gauge or standard gauge railway? This domestic Mongolian debate reflects Inner Asian ambivalence toward economic opportunities through engagement with China, as well as broader geopolitical and economic competition between Russia and China. After he was fired from the post of Director of the Mongolian Railway on January 10, former Prime Minister M. Enkhsaikhan criticized the government's plan to extend the domestic broad (Russian) gauge railroad network. Instead, he argued for a 267 km standard (Chinese) gauge railroad from Tavan Tolgoi, a coal mining deposit, to Gashuun Sukhait, a Sino-Mongolian border post. With this argument Mr. Enkhsaikhan triggered another round of the debate over narrow vs. broad gauge.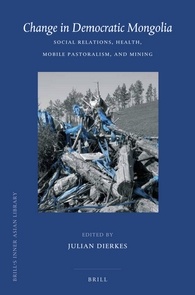 By Asia Pacific Memo on October 11, 2012
Memo #181 – In this interview, Dr. Julian Dierkes introduces the edited volume "Change in Democratic Mongolia: Social Relations, Health, Mobile Pastoralism, and Mining." By tracing rapid change in Mongolia in four broad fields of contemporary social relations, the chapters in this volume will elucidate the state of contemporary Mongolia and help us understand Mongolia ten or 20 years from now.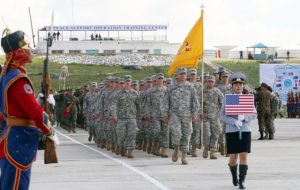 By Asia Pacific Memo on September 13, 2012
Memo #173 – Mongolia continues its rapid ascent in the strategic playbook of the United States and the West. The US views Mongolia through an integrated lens balancing its economic interests with strategic concerns. As the world's fastest growing economy (GDP growth at 17.3 per cent in 2011), Mongolia is an appealing target for foreign investors in sectors such as mining, nuclear power, and technology. For Washington though, security still trumps in Mongolia. The US continues to view Mongolia as a credible partner in an uncertain area filled with truculent neighbours.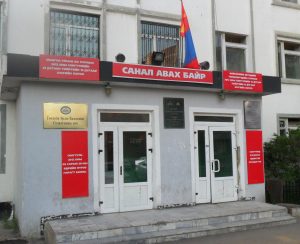 By Asia Pacific Memo on July 3, 2012
Memo #168 – Mongolians voted in a parliamentary election on June 28, 2012 according to a new electoral system that mixed majoritarian and proportional representation. It also included a new quota requirement for women candidates.
By Asia Pacific Memo on June 7, 2012
Memo #161 – Elections are milestones in democratic development. With the closing of nominations on June 6, 2012, the campaign for the Mongolian parliamentary election officially opens. Observers seem pessimistic about Asia's only post-socialist democracy. But the upcoming election promises to be more carefully organized and transparent, and public discussions of corruption will strengthen democracy.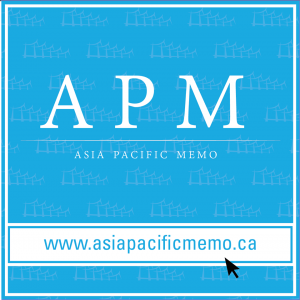 By Asia Pacific Memo on October 4, 2011
Memo #106 – Next week, German Chancellor Angela Merkel is scheduled to address the Mongolian parliament. Her visit will come during a tumultuous period as Mongolian politicians prepare for parliamentary elections in summer 2012. Recently, 20 MPs petitioned the government to revisit the 2009 Investment Agreement signed with Ivanhoe Mines and Rio Tinto for the giant Oyu Tolgoi (OT) gold and copper project. The petition sent shares and Mongolia's credibility as a natural resource investment destination momentarily tumbling. No enduring anti-mining coalition is behind this petition, nor has a pro-mining, single-issue party emerged.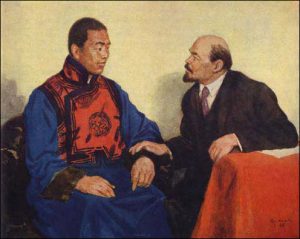 By Asia Pacific Memo on September 22, 2011
Memo #103 – The Xinhai Revolution of 1911 and the subsequent founding of the republic sought to remould China as being composed of five nationalities: Han, Manchu, Mongol, Tibetan, and Uyghur. This vision of a multi-ethnic nation had no appeal to Tibetans and Mongols. .In divergent ways, the Xinhia revolution created an opportunity for China, Tibet and Mongolia to creat a modern nation state.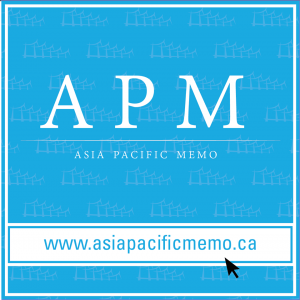 By Asia Pacific Memo on June 9, 2011
Memo #87 – The Southern Mongolia Human Rights Information Center, a U.S.-based group, has been reporting on protests in cities along the central-northeastern border between the Inner Mongolia Autonomous Region (IMAR) in China and Mongolia. These reports raise the spectre of ethnic conflict between Han Chinese and Mongolians. In fact, the origins of conflict are less ethnic in nature and more of a clash between traditional pastoral livelihoods and mining operations.