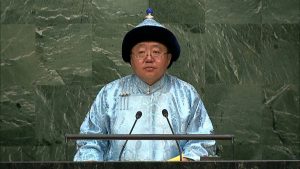 By Asia Pacific Memo on December 7, 2015
Memo #355 By Mendee Jargalsaikhan – mendee [at] alumni.ubc.ca Since September 2015, when President Tsakhiagiin Elbegdorj and his foreign policy team launched a campaign both domestically and abroad to institutionalize a "permanent neutrality" status, foreign policy pundits in Ulaanbaatar have been intensively debating whether or not Mongolia should enact such a policy. Beijing and Moscow have committed […]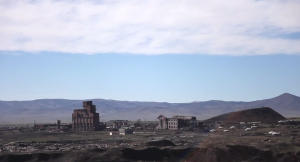 By Asia Pacific Memo on May 14, 2015
Memo #337 By Christopher Carter – cj [at] cj-carter.com and Dulguun Davaanyam – d.dlgn [at] alumni.ubc.ca In the second part of this video, we examine how the EITI, and more specifically the EITI report, can and has had an impact reducing the negative social, cultural, and environmental impacts of mining by empowering civil society and […]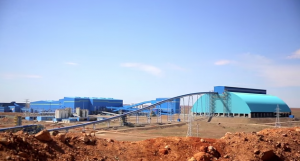 By Asia Pacific Memo on May 11, 2015
Memo #336 By Christopher Carter – cj [at] cj-carter.com and Dulguun Davaanyam – d.dlgn [at] alumni.ubc.ca As a former Soviet satellite state, Mongolia has experienced a tremendous transition to free markets and democracy over the past 15 years. Most recently, has been the realization of the country's vast mineral wealth. In the past decade, foreign […]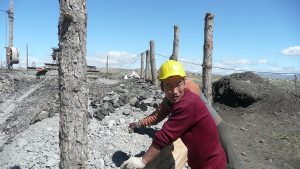 By Asia Pacific Memo on April 22, 2015
The Extractive Industry Transparency Initiative (EITI) in the Land of the Blue Sky Memo #332 By Christopher Carter – ultericommunications [at] gmail.com and Dulguun Davaanyam – live.environmentally.friendly [at] gmail.com Since moving out of the Soviet orbit, Mongolia has experienced tremendous economic and political change as it continues to move towards a free market and democratic […]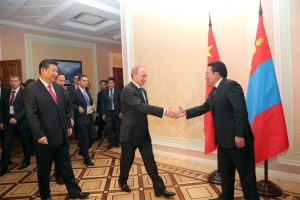 By Asia Pacific Memo on November 28, 2014
Memo #318 By Mendee Jargalsaikhan – mendee [at] alumni.ubc.ca Last autumn, Presidents Xi Jinping and Vladimir Putin made separate visits to Mongolia, met for a tri-lateral (Russia-China-Mongolia) summit in the Tajikistan capital of Dushanbe during the leadership summit of the Shanghai Cooperation Organization (SCO), and dispatched their vice-foreign ministers for a working-level meeting in preparation for next […]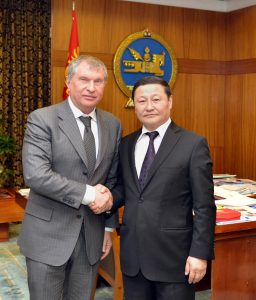 By Asia Pacific Memo on June 3, 2014
Memo #301 Putin Prioritizes Geo-Economics over Geo-Politics By Mendee Jargalsaikhan – mendee [at] alumni.ubc.ca Russia's largest state-owned oil giants, Transneft and Rosneft, as well as Russian railroad authorities are again eyeing Mongolian routes as the shortest, most efficient, and safest way to Asian markets. Russia's previous transport options to these markets—through the Russian Far East (RFE), […]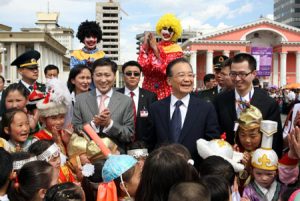 By Asia Pacific Memo on December 13, 2013
Memo #256 By Jargalsaikhan Mendee – mendee [at] alumni.ubc.ca China has been gradually increasing its soft power in neighbouring Mongolia, from offers of visa-free travel to access to its medical facilities, and most recently, growing educational opportunities in China for Mongolians. These policies have gone far in diminishing deep-seated anti-Chinese sentiment among Mongolians, feelings hardened during the […]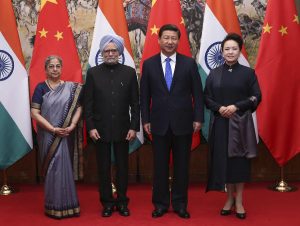 By Asia Pacific Memo on November 19, 2013
Memo #249 By Jargalsaikhan Mendee – mendee [at] alumni.ubc.ca Lately, Chinese leaders have been busy bolstering relations with their immediate neighbours.  As evidence, the Prime Ministers of India, Mongolia, and Russia arrived in Beijing for bilateral meetings with China's President Xin Jinping and Premier Li Keqiang on the same day—October 24, 2013.  While Russian Prime Minister Dmitri […]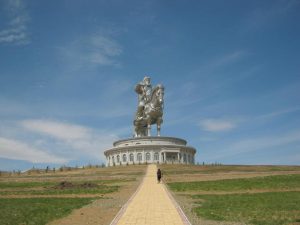 By Asia Pacific Memo on June 25, 2013
The Mongolian economy is booming and continues to enjoy an extremely high GDP growth rate. Economic opportunities for citizens in urban and rural settings abound. Mining is a major portion of the economy, with the massive Oyu Tolgoi mining project accounting for a third of Mongolia's GDP. While World Bank development projects focus on infrastructure development, economic governance and institutional strengthening of the mining sector, the demand for a sufficiently educated Mongolian workforce remains unmet.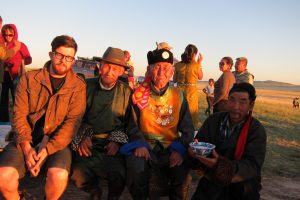 By Asia Pacific Memo on June 20, 2013
Since the end of Mongolia's socialist period (1921-1990) the country has been experiencing a "cultural revival". Post-socialist nationalism permeates private and public life, and deeply colours the way "traditional" culture is imagined. Once religious prohibitions were lifted in the early 1990s, newly constructed Buddhist temples and their monastic populations emerged as sources of authority. Lams (monks) performed rituals to protect Mongolians and the Mongolian state from the uncertainties of the new democratic and capitalist era as much as provide spiritual benefits.